What's up at the KiteShop ...
Like the KiteShop on Facebook and get updates about kite days and markets. I'll post notices letting you know when the mobile KiteShop is out and about at markets, fairs and fetes. And its a great place for you to post photos of kites, or let other people know when you're having a kite day.
---
The Summertimes Deep South Kite Day
will be held at New Brighton beach on Saturday 26 January 2019.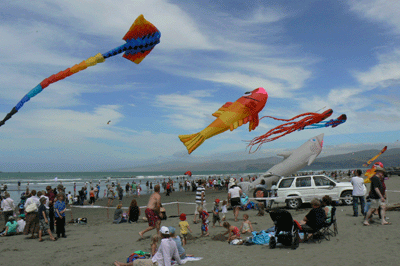 For information
- https://www.facebook.com/summertimeschch/
- https://ccc.govt.nz/news-and-events/whats-on/show/328
Come along and join in the fun and fly with thousands of other kitefliers on the best kite beach :)
---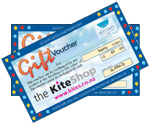 Gift Vouchers can be ordered using the order form. Available in $20, $30, $50, $75 or $100 denominations, these are printed on coloured card and can have the recipient's name on them.
---
If you want any more information, please contact me.